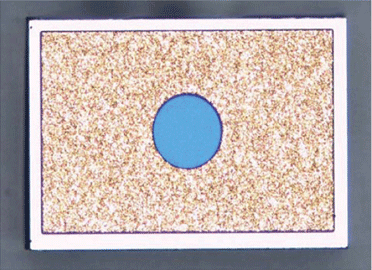 InGaAs Avalanche Photodiode (APD) 10 Gbps(Chip)
Product Code (Ordering Information): PDAB0022-C
Applications:
Long Haul Receivers
SONET/SDH Receivers
Features:
Ceramic sub-carrier
Planer Structure for High Reliability
1000 to 1625nm Spectral Response
Low Dark Current
Description:
Go!Foton's Avalanche Photodiode (APD) is suitable for 10 Gbps applications in optical communications.  This InGaAs APD has a planer structure for high reliability.  The optical signal goes through the aperture for a back illuminated structure.


Schematic: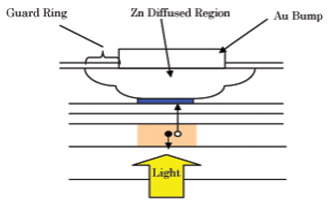 Specifications:
Electro-Optical Characteristics
Parameter
Min.
Typ.
Max.
Conditions
Active Area Diameter (μm)
22
Responsivity (A/W)
0.80
1.55μm, M=1
Dark Current (nA)
50
0.9V , 25OC
Breakdwon Voltage (V)
35
10μA
Capacitance (pF)
0.7
1MHz, M=10
Frequency Response (GHz)
7
M=8, RL=50
Operating Voltage (V)
M=10
Punch-through Voltage (V)
15
Vbr-10
See below
Temperature Coefficient of Vb (%/OC)
0.15
1) Condition unless noted; 25OC, Poutt =1uW
2) Punch-through voltage is defined as voltage where 1.5V above the voltage where the first deviation of IV curve under illumination shos local maximum.
3) Responsivity at punch-through voltage is defined as responsivity at M=1

Absolute Maximum Rating
Parameter
Min.
Typ.
Max.
Reverse Current (mA)
1
Forard Current (mA)
1
Maximum Input Poer (mW)
0.5
Operating Temperature4) (OC)
0
+85
Storage Temperature4) (OC)
-40
+85
4) Operational or storage beyond these absolute maximum ratings cause permanent damage to the device.


Dimension: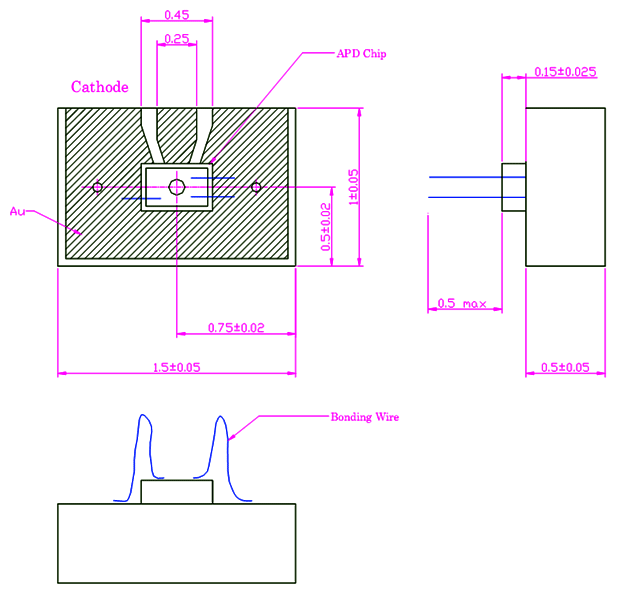 Printer friendly PDF version