Visible Wavelength Fused Coupler (RGB)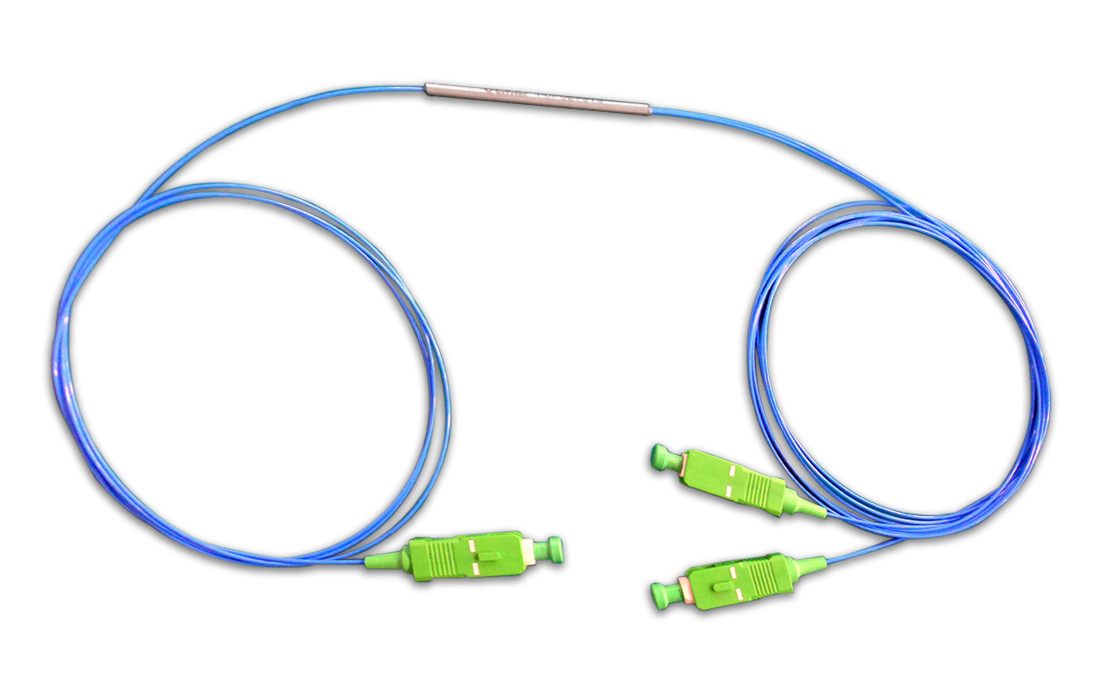 Applications:
Fiber-optic Sensors
Visible and Display Systems
Biomedical System Applications
Features:
All-Fiber Device
Low Insertion Loss
High Power Handling
Any Coupling Ratio Available
Visible Wavelength Operation
No Unwanted Back Reflections
Description:
Go!Foton's Visible Wavelength Fused Coupler utilizes Fused Biconical Tapering Technology to create a composite waveguide structure capable of splitting or combining light in the visible region (400 to 700nm). This device is suitable for biomedical system applications like confocal and fluorescence microscopy, flow cytometry and others. Fiber ports can be made as input/output fiber pigtails or connectorized which can be directly integrated into beam delivery systems.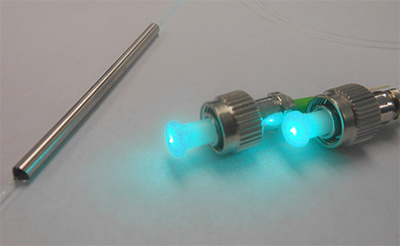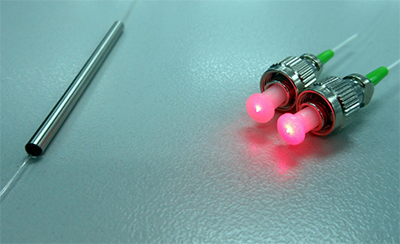 Specifications:
SPECIFICATIONS:
Grade
Premium
Grade A
Wavelength (nm) 1
488, 532 or 633
Excess Loss (dB) 2
≤ 0.3
≤ 0.5
Coupling Ratio Tolerance (%)
0.5
±5
±6
0.4
±4
±5
0.3
±4
±5
0.2
±3
±4
0.1
±3
±4
0.05
±2
±3
0.01
±2
±3
Operating Temperature 3 (οC)
-40 to 85
Storage Temperature (οC)
-40 to 85
Package Dimension (mm)
250µm Bare Fiber: (φ)3.0 x (L) 54
900µm Loose Tube: (φ)3.0 x (L) 65
3mm Cable: (L)80 x (W)12 x (H)7
Fiber Type
SM450, SM600
Power Handling (mW)
≤ 500
1

 

Other wavelength available upon customer request
2

 

Applicable for all coupling ratios
3

 

-20 to 70 ο C for 900um loose tube and 3mm cable assembly packaging
Ordering Information: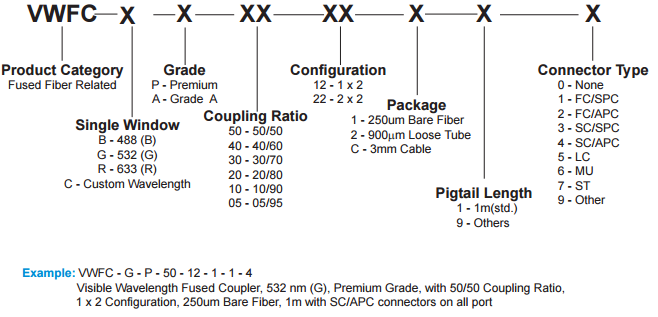 PDF data sheet